Here's another post from the "a tribute to" series, which basically mean there's gonna be a lot of goodies dedicated to one muscle babe. Angela Salvagno, in this case. She was featured here couple of times before, but I can honestly say I just cant get enough of her. She's one of the best looking hardcore female bodybuilders and she's kinky as fuck. I believe she deserves all the attention.
Let's start with a short video with Angela flexing her chest muscles.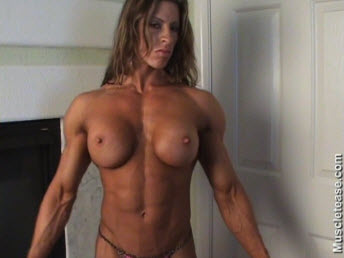 Now a topless gallery with her, the photos come from
this website
.
And for the dessert, here is a SheMuscle photoshopped photo of her created by the famous Area Orion. That's all for now !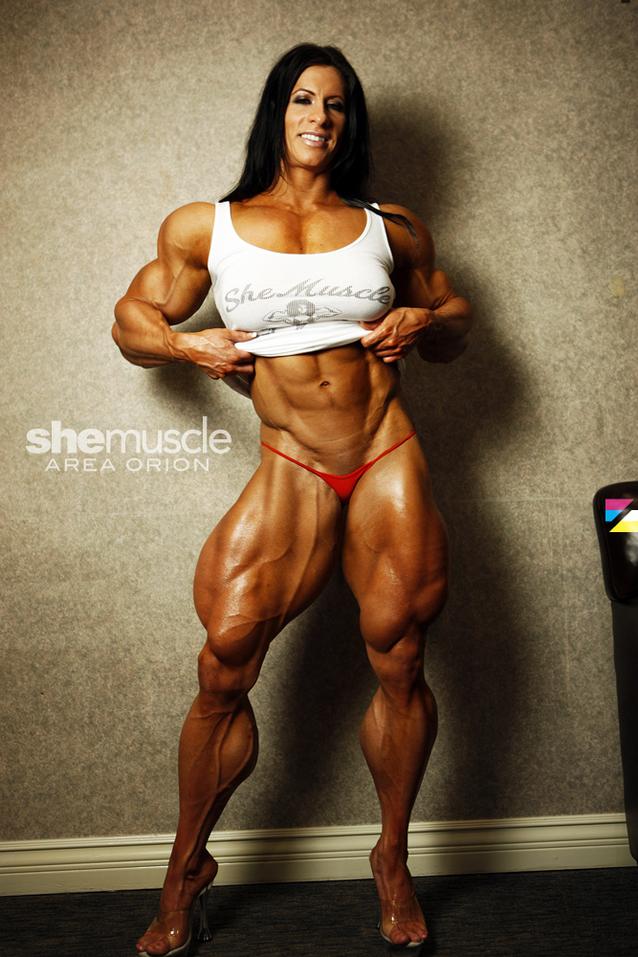 Oh , and here's a nice interview with her: